Tencent Recent Preparations For The 2014 World Soccer Cup.
China isn't really well known to be a major hotspot for soccer fans. But Chinese Internet giant Tencent is betting that people will still want to keep up to date with the World Cup, regardless of being fans or not. Its planning a continuous stream a live match broadcast, news with commentary, scores through an application and instant messenger, social games, and interactive commentary on Wechat. The company's own social application.
Capitalization.
To better understand this situation, Tencent already has more than 120 journalists, editors, and photographers on the front of Brazil. And the companies has also lined up sponsors which include, Nike, Toyota, Budweiser, Head & Shoulders and local beer brand Tsingta, According to Tencent's General Manager for planning and implementation, Sophia Ong.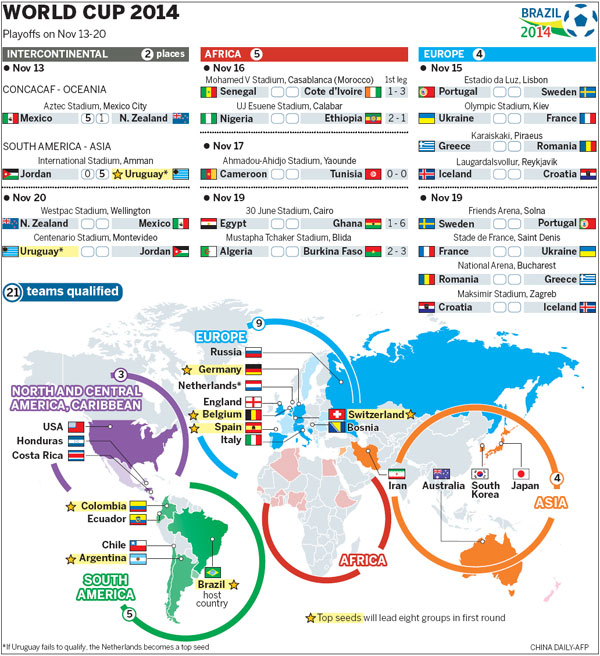 China's Tencent is the world's fourth largest internet company by market capitalization, right behind Google, Facebook, and Amazon. Looking though its plans made for the World Cup is a good way to get a feel for its ambitions and how flexible their offerings can be. It has its own video streaming service, products that are similar to that of Vine and Instagram, Instant messaging, and WeChat, a quickly growing  all in one mobile application that has an estimated amount of 355 million monthly active users. It plans to utilize all of these resources to reach Chinese users during the June 12-July 13 event.
Trend.
China is better known for its love of table tennis, badminton, and gymnastics more so then their love for soccer. Its national team has qualified only once for the World Cup, during 2002.
Even so, certain soccer players are pretty well known enough to have Chinese names themselves. WeChat global ambassador Lionel Messi, for instance, is Mei Xi, with characters meaning "plum" and "West".
A survey has shown that a total of three-fourths of Chinese had turned on their TVs to the 2010 World Cup, Ms.Ong stated. Many watch because its a major worldwide event, or simply because everyone is talking about.
A survey showed about three-fourths of Chinese tuned in to the 2010 World Cup, Ms Ong said. Many watch because it's a major world event, or because everyone's talking about it.
"During that period it's a topic, and they need to have the social currency to talk about it with their friends," Ms. Ong said.