South Korea Plans to Ban Car Booking Service Uber Due to Safety Concerns.
The Seoul Metropolitan government has gone under consideration of banning the smartphone application-based car booking service Uber in fear of passenger safety and leakage of financial information of the users of said application.
Illegal.
During July 21st, the city government responded sternly against the illegal call taxi operating application Uber and urged its citizens to utilize the service as it's difficult to receive compensation when any sort of accident occurs and the maintenance of the vehicles in the service cannot be properly monitored.
Uber is a private car booking service linking nearby vehicles to passengers at the request through the smartphone application user. However, the fares for Uber's service are somewhat higher than for those of taxis, user will be able to receive a ride from luxury sedans when they cannot take taxi's during the late night.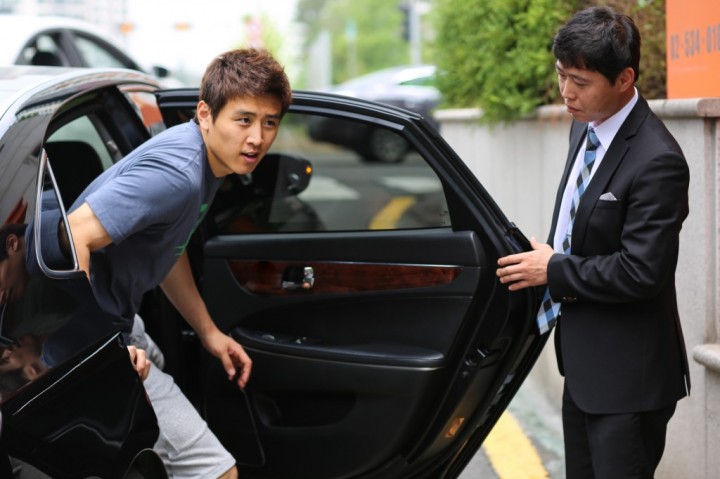 According to the Passenger Transport Service Act, any sort of service carrying a passenger for a certain price by private or rented vehicles are not allowed and violation of this law can cause less than two years of imprisonment or fine over 20 million won (US$19,460).
Qualification.
Unlike taxis for which the city government is closely monitoring the qualification of the drivers banning those with any sort of criminal records including sexual crimes, the Uber drivers are not monitored by the authorities and the passenger may be a crime target for the drivers.
Due to its policy of collect all the credit card information at the stage of membership registration and the automatic billing system of the application, there is a possibility of financial information breaches it can cause severe losses to the user. It also infringes upon the legitimate taxi business with its unfair business operations. At the moment, taxi companies are needed to get and sustain their business license following due process.
An official at the Seoul city government said, "Uber is illegally transporting passengers and causing losses to legitimate taxi operators and other transport operators. Besides, there are safety worries on the passengers by poor maintenance of the vehicles. We will make a thorough investigation on its illegal activities and make sure they will be punished by the law."