Smart Rescue Team Application Prove Ineffective During Ferry Accident.
When the passenger ferry known as Sewol was about to sink during the morning of April 16, high school students that were on the ferry had made several calls to the police for an immediate rescue. But the coast coast hard has to spend precious minutes to pinpoint the exact location of where the ferry was, asking students for the latitude and longitude of the accident location.
Notification.
Although, there was a smartphone application helping people report for urgent situation to the police by notifying them the exact location and for currently happenstance of disasters. The government lost there chance to save thousands of lives by not publicizing the application more widely.
During January previous year, the Ministry of Land, Infrastructure and Transport had release and application by the name of "Smart Rescue Team" allowing the people to report various accidents with a few smartphone touches by the case of urgency. The report can be received much faster than phone calls or text messages.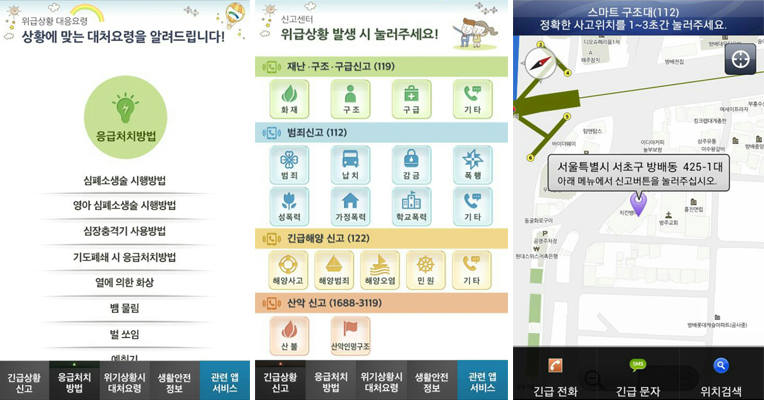 Notable, the places of the reports are automatically positioned by so that the police officers or firefighter can be able to detect the exact location of the accident. The application is equipped with a function to make a direct report to the coast guard on "maritime accidents" or "maritime crimes' won the best prize for the public service sector category in the ICT ministry's Best App Awards during the previous year.
Unawareness.
Although, even with all of the amount of praise this developed application by the government turned out to be completely useless during the ferry accident due to the lack of publicizing efforts for the application.
According to the land ministry, over 50,000 smartphone user have downloaded the application.  But the number is far lesser than 1 percent compared to tens of million of smartphone user that are in Korea. Te related government agencies are responsible for the safety of the public, were not even aware that such an application was currently in existence.
An official with the policy agency said, "I have never heard of the smartphone rescue app. There was no request for publicizing the app." It seems there was no consultation or information sharing among government agencies.

On that matter, an official at the land ministry said, "We keep publicizing the app through various events and updating the contents of the app."