Ookbee Decides To Take A Step Into the Mobile Gaming Industry.
Thailands very own Ookbee has recently announced the launching of its new mobile video game platform. It seems to be to be depicted in a similar manner to that of the Line Games in that its featured in an array of social gaming titles from a variety of developers that are integrated with the new Ookbee service.
New Revenue.
Know for being one of the biggest ebook stores within Southeast Asia, gaming is a new major venture that Ookbee has decided to challenge as a source of new revenue.
According to the CEO of Ookbee, Moo Natavudh, this will be a test on how the company may create a new revenue stream. Moo had commented that, "[We establish] a partnership with other game publishers to experiment with ad revenue from Ookbee traffic."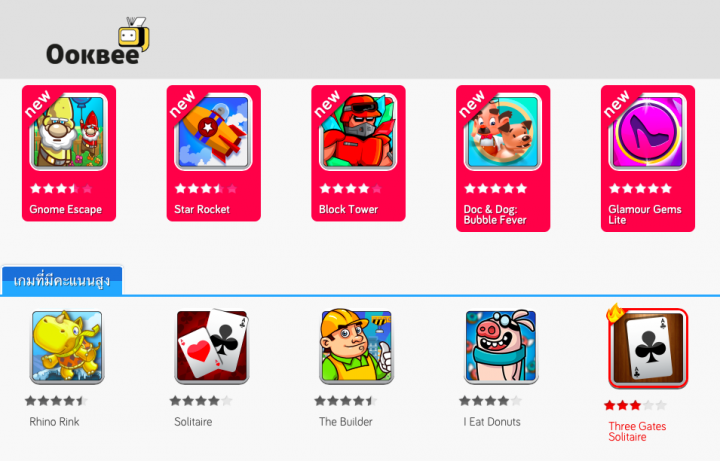 Ookbe's gaming platform is currently going through beta and shall become available for the Thai language for the time being.
The mobile gaming industry has been set to be worth $83 billion by the year 2016, and mobile gaming will continue to grow in Asia as more smartphones are purchased. We've seen the success of firms based in the region with gaming, such as VNG and Tencent but those two mainly focused upon their own home territories, China and Vietnam, respectively. This seems to be Ookbee taking a chance in trying to get a piece of the social gaming industry before any other firms can have a chance of taking over within the Southeast Asian region.
Okeebe has been valued at a total of USD$70 million. its been backed by Tokyo -based IT outsourcing firm Transcosmos and Thai VC invent. Meanwhile, within the ebook space, Ookbee's main competitors are Rakuten's Kobo, Dtac's Readever, and FlipReads.