News in Shorts Secures Funding From Times Internet.
An application that promises to deliver news in no less then 60 words, News in Shorts (NIS), has recently manage to secure a round of seed funding from Times Internet, and series entrepreneur Ankush Nijhawan, Gauray Bhatnagar, Manish Dhingra, and Co-founders of Flipkart Sachin and Binny Bansal.
News.
This recently gained undisclosed sum shall be used by the Delhi-based company mainly for marketing, product improvement and expansion.
News in Shorts objective is to save time and hance, delivers news in a concise way. It main targets are the mobile Indians and wishes to evolve the news scenario of the country.
NIS was started in September 2013 by three IIT dropouts Azhar Iqubal, Deepit Purkayastha and Anunay Arnuav. The application is currently available on Android and will be available on iOS by the first week August.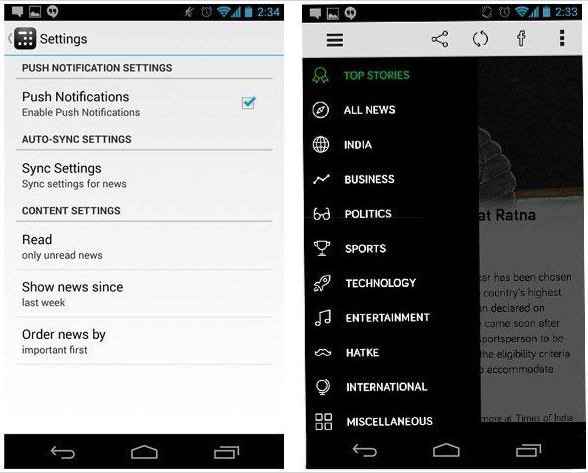 Elaboration on the company's views, Iqubal stated, "Everyone is short of time in the today's fast paced world. No one wants to spend half-an-hour daily in reading news. We are solving this problem. We want to make everyone aware, but value their precious time."

On the company's investment in News In Shorts, Abhishek Gupta of Times Internet said, "We are very keen on mobile as a medium, along with that micro-content consumption has seen a rise. I am very confident in the NIS team's ability to capture this space and build a formidable business."

Sachin Bansal, Co-founder and CEO of Flipkart said, "I myself am a user of the product and it saves a lot of my time every day. News in Shorts has the opportunity to redefine the future of news consumption via mobile."

"The old and obsolete methods of dissemination of information are mostly redundant and NIS is the future, both technologically advanced and highly efficient," added serial entrepreneur Manish Dhingra.
Intent.
Their intentions are to ensure that everyone remains aware with important events, in not time. NIS sources the most relevant stories from across every major media houses and presents it in a crisp and mobile first format. With the smartphone penetration on a meteoric height especially within the 18-35 age group, the firm sees a grand opportunity in the segment as consumers are increasingly moving towards consuming content on their smartphones.