Microsoft and Tencent Fearsome Battle Over Xiaobing Ban From WeChat.
Tencent had manage to block  chatting robot that was made by Microsoft named Xiaobing on their ever popular messaging application WeChat during June 1st, leading towards a battle between the two tech giants that has become unavoidable.
Xiaobing.
Microsoft China introduced Xiaobing during May 29. Appearing a s normal WeChat user that could be included into chat groups, Xiaobing is a multiple intelligent interactive application which simultaneously services as a personal assistant. Tencent blocked Xiaobing completely during June 1st, stated that it was a huge risk to leakage of users private information.
Xiaobing is quite interesting when is compared towards other Microsoft developed products. Jing Kun, chief inspector of development of Microsoft Asia-Pacific Reasearch and Development Group told the Chinese-language Beijing News that Xiaobing's development only took over six months, instead of the usual 30 to 36 months of Microsoft product.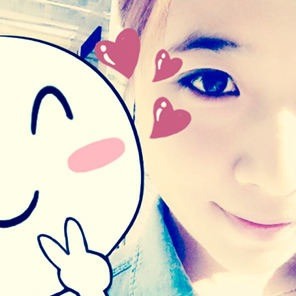 Microsoft introduction of its Bing search engine into china during 2010 was a complete failure, with its share of domestic Internet search market remained only under 1% as of the end of May. the main problem for this, Jing admitted, is that Chinese user do not have much of a chance to utilize Microsoft platform. When Lu QI, deputy chief executive of Microsoft, visited China during January, brand chief inspector of MAPRDG Li Di recommended Xiaobing to Lu in hopes of developing a social group platform within China that was far different from currently existing ones.
MAPRDG finished its final testing of Xiaobing before April and attempted to contact and inform Tencent with barely any success. with Microsoft support, MAPRDG decided to introduce Xiaobing without Tencent's consent.
Popularity.
Even with Tencent blockage of Xiaobing, Microsoft is considering this recent introduction a huge success since its not market-oriented but rather intended for data collection and analysis to improve its intelligent internet search capabilities in the coming future. Remarkably, Chinese users reacted with positive enthusiasm to the chat robot. Two hours after Xiaobing made its grand debut, there were more than 480,00 clicks on its official website. There was so many users adding Xiaobing to their friendlist that by May 30th the service would not respond promptly. As of May 31st, there were a total of 1.5 million groups that had added Xiaobing. Therefore, though Xiaobing may have only lasted for a few days on the platform, the amount of data that was gathered before its termination would no doubt have been quite formidable.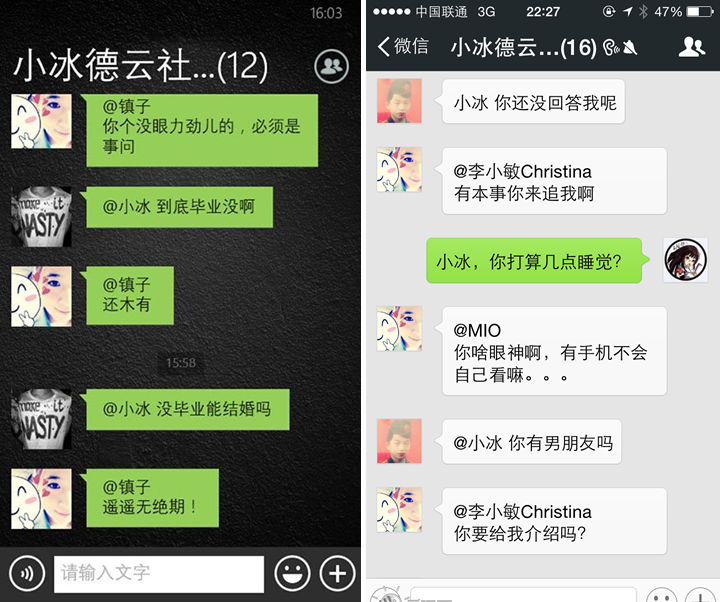 Microsoft is quite known for being a pair of turtles when it comes down to responding. Although with this case of Xiaobing, it issued several open letters within two days in response to Tencent's announcement.
Statements.
After its first statement warning users of Xiaobing's threat, Tencent's second statement claimed that Xiaobing damaged users' experience; it also claimed that Tencent did not receive Microsoft's previous contact seeking approval, but Tencent did contact Microsoft after it blocked Xiaobing on June 1. In response, Microsoft confirmed that Tencent made contact on May 29 asking for dialogue.
Executives from both companies had entered into talks during June 2nd, but without any margin of successful conclusion between the two.
On June 4, Tencent issued a statement claiming Xiaobing had been totally banned on WeChat. Artificial intelligence, it stressed, cannot and should not replace person to person interaction. Xiaobing was therefore deemed to severely damage the user experience as well as threatened users' privacy. Tencent also said it would refuse to develop a similar product to Xiaobing.
Liu Xingliang, an analyst of WeChat, said Microsoft has three options. The meanest but potentially most effective would be to remove Tencent's QQ-series software from the Windows platform. Another would be to stop installing QQ software in future Windows platforms. Another wat would be to team up with Tencent's rivals. "It is going to be a tough war. It depends on how determined Microsoft is," Liu said.