Line Updates Its iOS App Version to Include its Calling Services In 10 Countries.
Messaging app LINE has recently launched is paid-for international calling service for Android users first, but as of recent it has quietly expanded the Line Call service towards the iOS application and made it available for a total of 10 countries.
Lines calling has debuted in eight countries, for the Android, during the last month, and now Line users with Apple devices located in Columbia, Mexico, Peru, the Philippines, Spain, Thailand, Argentine, Australia, Malaysia, and the US can also sign up as well. The Japanese company has already provided free voice and video call between Line users, but this service shall allow for calling 'out' to a landline and mobile number across the globe.

Competition.
The calling service was previously announced during February and it competes with Skype's Skype-out service, Hong Kong-based messaging application Maaii and Viber, the messaging application acquired by Rakuten for $900 million which introduced paid calling plans during the previous year.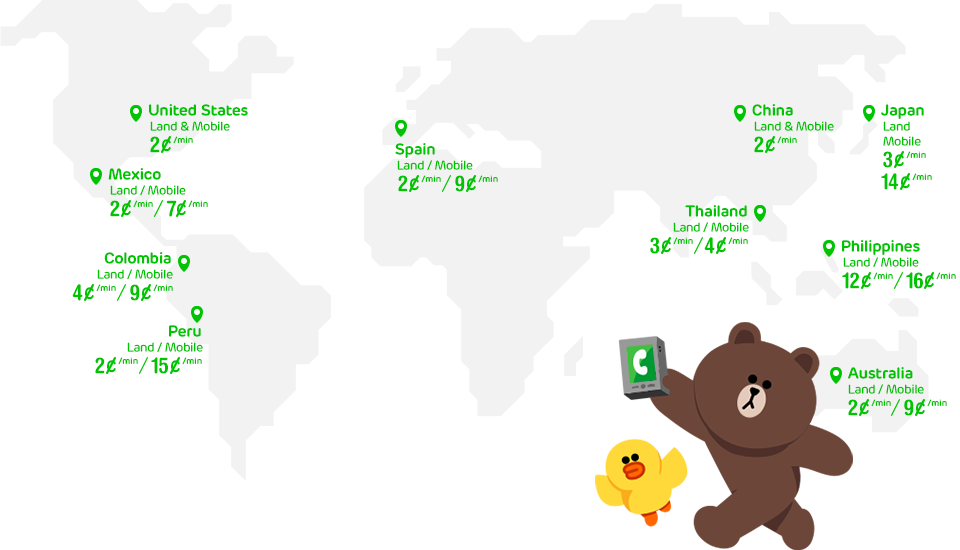 There are a few different plans to be offered. Line user can select either to purchase call credit, take up monthly plans, or swap their Line Coins, the company's virtual currency, for call credit. Calling credit can be purchased from inside the mobile application or from Line Web store, which is currently only available at a limited number of countries for the time being.
Pricing.
With over 400 million registered users, Line boast its call service for being cheaper than competitors, the provided chart shows the service rates for domestic calls in Japan per minute. A quick search on Skype reveals that it cost ¥6.67 per minute for a 30-day plan that allows call towards Japan landlines and mobile devices to be up for 60 minutes, while a landline-only pant totals up to¥2.17 per minute.
In other additional news, Line shall also be including a further 1,000 new emoticons to its iOS application. Combining that with its large assortment of sticker packs, and user have plenty of more ways to connect with their friends without words.