LG UPlus Introduces A Personalized Food Servicing Map.

Smartphones have extended their reach of persona assistance features, in order to make more "personalized suggestions" of the best possible places to eat, such as gourmet restaurants for those special occasions.
Mapping.
One of Korea's top three wireless carriers, LG UPlus, has recently announced that it has integrated a food mapping service onto its famous application, "U spoon", which providers optimized information to the user in accordance with the handset's owner's current location, schedule, and life patterns. At the current moment, it contains over 100,000 subscribed user in less than five months of service launch, surging with huge popularity in the custom-information based mapping service.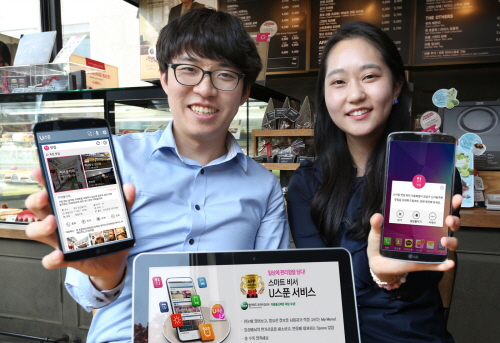 As opposed to commonly known methods of mapping service, which normally requires the user to search for necessary information that available on the DB from the carrier service, this service shall approach the user in its own manner. It shall offer personalized recommendations depending on the users individual lifestyle pattern.
With a database that hold over 10,000 restaurants across the nation, this mapping service informs its user the best optimized information by day of a week or time, taking thee user's specific location, gender, age, and even their itinerary into account.
GPS.
Unlike other restaurant locating applications, where the smartphone owner has to input the location by themselves before the application can find any nearby restaurants, which can be a tremendous hassle for most user, U spoon will automatically analyze the users locations, schedule and itinerary and suggest a suitable diners, making it one of the main selling points for this mapping service.
Even so, the food mapping service will read planned trips that are saved onto the mobile device, and automatically set off an alarm, along with the users suggestion of the nearby traveling area.
The application will not only display all of the local food places in the nearby area, but also present the restaurants that have been introduced during television ads, giving a much more credibility to the applications recommendations algorithm.
The head of intelligence business team based in LG UPlus stated, "We hope that the added service will help U spoon to be more convenient and become a useful personal assistance application. We also look to further expand our intelligence service and wish to continue to lead the LTE market."
U spoon is available for download on " UPlus Store" or Google Play Store for LG UPlus  subscribers.