Leju Launches An All New Mobile E-commerce Platform Ver. 2.0.
Leju Holdings Limited , a leading online-to-offline ("O2O") real estate services provider in China, today announced the launch of Leju's mobile e-commerce platform 2.0, which is designed to provide developers with a comprehensive marketing plan from initial promotions to enhanced sales conversions, while offering potential qualified homebuyers added flexibility to fund their downpayment through loan options.
Leju.
Leju's mobile e-commerce platform 2.0 includes upgraded and new features from its mobile e-commerce 1.0 launched in March this year. The upgraded mobile e-commerce platform 2.0 consolidates all of Leju's mobile resources, including its collaborations with Weibo and Weixin, and its own Pocket Leju, and provides developers with three unique groups of mobile promotional tools, each leveraging the various features and user habits of these mobile applications for targeted information and services.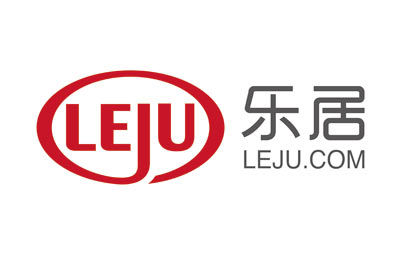 The integrated mobile solutions include mobile media channels for obtaining market and project information using Weibo and Weixin public subscription accounts, mobile communications tools for communicating with sales agents and fellow customers based on Weixin and QQ chat groups, and mobile e-commerce platforms supported by Weibo and Weixin Sales Centers, the official public accounts that are operated by Leju.
Easy Home Plan.
The new "Easy Home Plan" allows qualified homebuyers who are purchasing real estate units through Leju's e-commerce program with a discount coupon to obtain a bridge loan of up to 50% of the downpayment through Leju e-Loan. Leju e-Loan is a product offered throughChina's first online real estate financial services platform "Fang Jin Suo," which is jointly developed by E-House (China) Holdings Limited and SINA Corporation , and effectively helps homebuyers to enhance their purchasing power while increasing sales conversion rates.
"Leju is committed to providing more effective marketing products and services to our clients and continues to lead the way in developing innovative, value-added O2O products and services for home buyers and developers," said Mr. Geoffrey He, CEO of Leju. "Our 'Weixin Home Promotion' launched in June attracted over two million participants within two weeks, a strong demonstration of the power of mobile marketing. We further believe that developers and home buyers recognize the inherent value in mobile real estate marketing and will continue to seek out additional value-added offerings in areas such as internet financial services. Leju's mobile e-commerce platform 2.0 product suite is at the forefront of these trends, meeting the demands of our developer and homebuyer clients and innovating the way people search for, market and transact real estate."