KCC Announces Mandatory Pin Passwords on All App Markets.
In order to prevent unintentional mobile applications payments, various institutional strategies will be provided with a required password input and exposure of payment information notice while utilizing application markets.
Regulations.
The Korean Communication Commission has recently announced the regulatory plans during April 29 to reinforce safety measure of the mobile application payment, in order to avoid wrongful transaction such as minor purchases without a parents consent and payments by unauthorized person in the application markets.
At the moment, most domestic application markets have allowed their users to join up with their services without the need for a password input. Although they do have a optional password setting features, the users will usually ignore its due to how complicated the setup process may be. Also, as a notices related to free or paid application and their refund policies tend to vary from each application market, there are many complaints on this matter such as minor payments without parents consenting and transactions without consumer authorization.
During the previous year, according to the Korea Mobile Internet Business Association (MOIBA), there were 2,638 consumer complaints related to application payment, among which more than half were related towards minors paying.
Prevention.
In order to prevent these inconveniences within the market, the commission formed a task force realted to application market payment damage through cooperation with app developers MOIBA and app market providers that include, Tstore, Olleh Market, U+ Store and Google Play last January.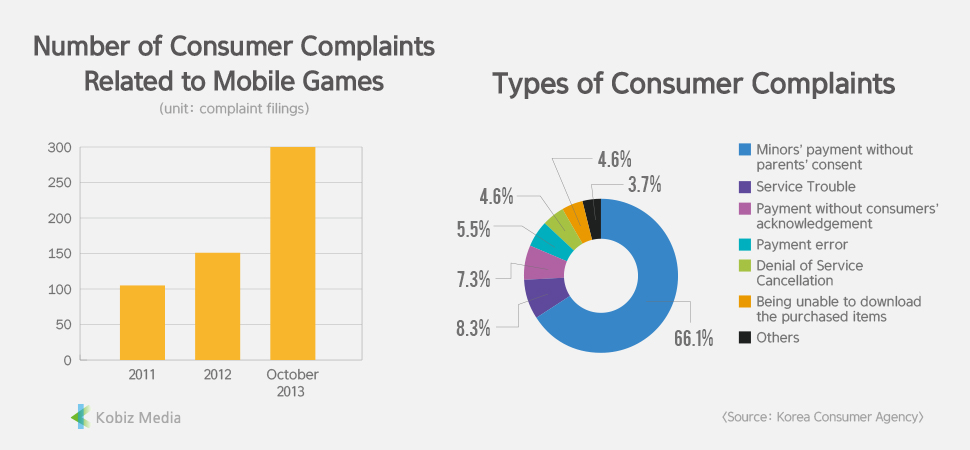 As for numerous amounts of improvement, the commission has made it so password input is essential to use in the app market. The password should be entered each time to purchase for fee related apps and in-app purchases. Furthermore, The regulatory body standardized the notice phrases in order for consumers to become more familiar with their notices and become aware of the terms of refunding.
App market providers shall begin to improve upon their policies during the latter half of this year after developing and equipping related systems. Google play has already made it mandatory to input the PIN number during this month following the commissions recommendation.