Henan More Gains iAbrasive Verified Membership.
It is during this invigorating autumn season that iAbrasive's popularity in the abrasive industry has been on the rise. Recently, a great many abrasive companies have joined iAbrasive as Verified Members, among which Henan More takes the lead.
Henan.
According to iAbrasive, Henan More Super Hard Products Co., Ltd. specializes in PCD and other superhard composites. The company provides a conglomerate of services, including product R & D, production, sales and services. Its featured products include ceramic-bonded diamond grinding wheels, CBN grinding wheels, resin-bonded diamond grinding wheels, CBN, diamond micro powder, etc. More's superhard material products are widely used in the diamond and gemstone processing trade, oil drilling and mining, precision optical device ground finish, the auto industry, aeronautics and astronautics, and wood cutting.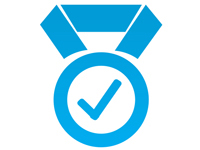 iAbrasive Verified Membership has endowed Henan More Super Hard Products Co., Ltd. with greater privileges. The iAbrasive Verified Icon and the concrete verified company information are helpful in gaining suppliers' trust. Currently, iAbrasive is developing at a fast pace. An increasing number of abrasive companies are cooperating with iAbrasive, through which overseas buyers can have access to more abrasive supplier information and various kinds of high quality abrasive products. As a professional online platform that specializes in abrasive industry, iAbrasive will continue to provide the most professional service and accurate information for abrasive dealers all over the world.
iAbrasive.
Let's face it, whether you're a supplier or a buyer, the market for abrasives will almost always go through China. So if you're looking to buy or sell your abrasives or abrasive products you'll need a platform and a market that can help you. This platform is iAbrasive.com. It's a B2B (business-to-business) marketplace that provides a vertical platform for buyers and sellers. The focus of this online marketplace is to facilitate the trade of abrasive products or abrasives. Examples of the products traded here are abrasive grains, bonded abrasives, coated abrasives, non-woven abrasives, superhard materials, super abrasives, abrasive power tools, diamond tools, and abrasive machining equipment, just to name a few.