Foodpanda Expands Its Online Services Into Hong Kong.
Rocket Internet's very own Foodpanda, an online food ordering marketplace, has recently announced that it has launched its service within Hong Kong, which is quite surprising considering the fact that the company has only been around since its initial launching around the middle of May 2014.
Expansion.
The company had previously launched a total of 13 other markets within Asia, this also includes another 44 locations based in other parts of the world, these would include Singapore, Taiwan, Malaysia, and Thailand and Vietnam.
Within Hong Kong, the website has been made available in both English and Chinese, with over more than 100 restaurants joining up with the online service. A first glances, foodpanda Hong Kong has manage to collect over more than 1,7000 likes on their main Hong Kong Facebook page and a miniature following of up to 15 for its Twitter.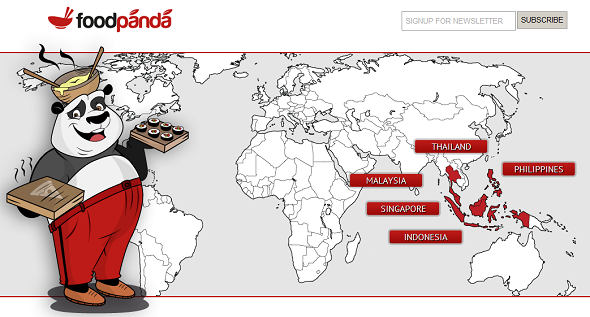 Moreover, the firm is facing some heavy competition from Delivery.com, which as of recently managed to expand into the city-state, its first location to be created out of its US home.
Record High.
For the record, foodpanda Hong Kong is being headed by Chinmay Malaviya, who also manages the Singapore branch of foodpand, according to the officially released statement.
This recently news comes along just after only week of the food marketplace manage to successfully acquire their Russian rivals, Delivery club, for an undisclosed amount. This has lead them to gaining territories within the Russian front further expanding themselves into a total of 18 cities that was previously owned by Delivery club, and gaining an additional 2,500 restaurants available for their services as well.