Dot Arena is Now Available in Malaysia.
Dot Arena, a mobile game that is being published by the FunPlus company, is now available in Malaysia. As a company spokesperson for FunPlus and Dot Arena, the game is currently this year's number one top grossing app in China's iOS store. Right now, over 43 million users in China are enjoying playing the action-card-battle RPG that is definitely taking Asia by storm.
Malaysia.
Now, thanks to the recent launch in Malaysia, more people than ever will have the chance to enjoy playing the app, which is available atDotArena.com. The Chinese iOS launch took place on August 8, and the Android version became available on August 15. An English version will soon be launched in Malaysia as well, noted the company spokesperson, with the iOS version coming out on August 28 and the English Android app being released on September 5.
"In the app, players collect a host of strikingly cute heroes; master their unique abilities to control the pace of battle; strive for glory in two PVP modes and co-op guild quests," the spokesperson said, adding that the launch in Malaysia represents launching overseas for the first time in Southeast Asia.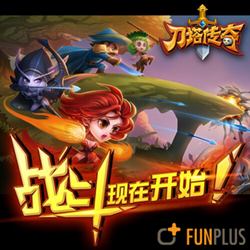 One reason Dot Arena is so incredibly popular, notes the company spokesperson, is its genre-defying gameplay.
"The one-touch skill releases each hero's unique special ability in real-time battles. Over 120,000 possible combinations of heroes challenge players with deep strategic gameplay."
In addition, team quests and the ability to lend heroes to the player's guild-mates make social cooperation a core mechanic of the Dot Arena app.
"And that's not all – the innovative chain-battle challenge is a unique PVP innovation, complementing a traditional arena for endless multiplayer excitement," the spokesperson said.
App.
In addition, the future roadmap for the Dot Arena app will feature two new heroes with unique skills being released each month; this will help create never-ending strategic combinations. The game will also feature legendary and incredible equipment, including a rare item for each hero that will unlock a new special ability.
"A guild battle feature will allow players to fight to be the number one guild in the realm, and a Facebook leaderboard will allow players to compare their progress against their friends," the spokesperson explained.