DBSync Announces Support On Integration With SalesForce To Microsoft Nav.
DBSync, the leading provider of CRM to accounting integration, is pleased to announce the recent addition of support for integrating Salesforce to Microsoft Dynamics NAV to their portfolio of supported adapters. Salesforce to MS Dynamics NAV data integration solution enables Salesforce customers to rapidly synchronize sales data such as account, product, pricelist, opportunity and sales history (invoices) information with the internal ERP system MS Dynamics NAV.
DBSync.
DBSync CEO, Rajeev Gupta, stated, "As we see cloud CRM software like Salesforce and Microsoft Dynamics CRM rapidly grow, we are seeing increasing demand for requests for integrating these with other commonly used accounting applications. We have found that many of our customers and prospects are moving to Microsoft Dynamics NAV, and they have asked us to provide similar capabilities to integrate to it, as the ones we provide for Salesforce. I'm pleased to say that we now have a solution for them."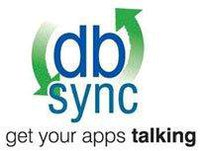 Some of the highlights and features of Salesforce to MS Dynamics NAV data integration solution are:
Accounts in SFDC to Customers in MS NAV (bidirectional)
Products in SDFC to Items in MSNAV
Opportunities in SFDC to Sales Orders in MS NAV
Items in MSNAV to Products in SFDC
Standard Item Prices in MS NAV to Standard Pricelist in SFDC
Booked invoices within MS NAV to Sales History inside SFDC
Sales Orders in MS NAV to Opportunities in SFDC
 Salesforce.
The Salesforce to MS NAV integration solution will eliminate duplicate data entry and replicate data giving all system users up-to-date data. These solutions also integrate product, account opportunities, sales history (invoices) and price list information between MS NAV and Salesforce. This will keep the business processes up to date and make customer interactions more efficient. It will also help improve the sales conversion rate with automated data input and liberate valuable resources for deployment in other parts of the organization.
To learn more about it, visit http://www.mydbsync.com/integration/microsoft-dynamics-nav.