Cooliris Finally Takes Advantage Of he Android Market in Southeast Asia.
Considering he close relationship between Android devices and China, its not surprising that a lot of Android smartphone manufacturers are beginning to move their operations into the country, with a 73 percent market share within Southeast Asia. and 80 percent market share within China. San Francisco-based Cooliris, an iOS-based photo sharing platform, has recently announced that its application would now become available for Google play.
Asian Market.
This recent move has signified the great importance of the Asian market has over Cooliris. "Asia is a very important market for us, hence the largest user request from the region was for an Android version," said Soujanya Bhumkar, CEO of Cooliris.
He further elaborated, "Not just based on numbers, but due to our followers and demand in Asia, we expect launch of Android app to have a multiplier-effect to grow our user base worldwide and also to increase percentage of users in Asia."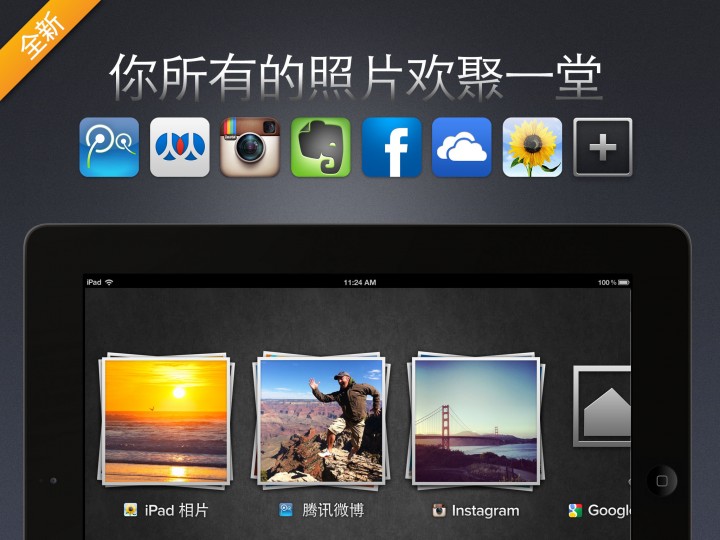 Currently , the Cooliris application  for iOS has six million installations internationally, with more than four billion photos connected within the application. According to the firm, Asia has accounted for more than 30 percent of its total user base. Its biggest Asian market would be China, Followed by Japan and South Korea in terms of user numbers.
Around four years ago, Cooliris had bee asked to create a photo application for the Google-owned Android operating system, and so they did. The application, which came pre-bundled on Android devices, or better known as Android Gallery, has garnered more than 50 million users globally. Although, in terms of user experience, Interface and features, the two cannot be much different.
Gallery.
While Android Gallery is a simple application for user to check there photos they have taken with their smartphones, Cooliris allows a more sophisticated way of searching through photos from Facebook, Instagram, Evernote and other channels, and sharing them conveniently.
At the moment, the cooliris application for Android has been localizes in Japanese, as well as simplified and traditional Chinese.
Cooliris has been backed with funding from Kliener Perkins Caufield & Byers, DAG Ventures, The Westly Group, T-Venture, and DOCOMO Capital.